What is Art World Women?
Art world Women is a platform created by artist Claire Bridge to give attention, focus and celebrate the Art of Women Artists, inclusive of artists who identify as female, transgender, intersex or gender fluid. We claim a space for Women in the Art World with a focus to increase the platform for gender diversity and equality.
Art World Women profiles and showcases the art, projects and stories of women who shape the art world.
Why Create Art World Women?
This site came about, firstly because I have been incredibly inspired by my women artist friends and their amazing work. Women artists and their art matters to me.  I am passionate about what we create and about valuing the women who shape the Art World.  Creating space for and giving focus to what matters has the power to change.
Secondly I created this site because in 2011, I failed to find any single, comprehensive online resource, or a high quality art website specifically about contemporary women artists, working across mediums and stylistic modalities.  If we women want to influence the art world then we also need to value our own power of influence. This website gives focus to contemporary artists. From time to time artworldwomen.com pays homage to the women artists who have paved the way for contemporary women artists.
I'll add here that although the focus here is on women and female identifying artists, it is certainly not about not valuing the contributions of male artists.  Men are already visible in many aspects and arenas of the art world and attention is given to their contributions in many forums. Artworldwomen.com recognizes this and seeks to add visibility to the women of the art world and their unique contributions.
Women who shape the Art World
The art that women create makes a difference.  As Artists we are the culture makers.
There's a premise I hold an affinity with, that art has a potency to transmit and transform, the artist, the viewer and the broader culture.  Further, art transcends time.  It's potency can carry across generations.  When we look back, as history asserts, it is the art and culture of a time and its peoples that articulates, expresses and defines an era.  As we look forward, it is the art we make now that therefore creates the future and shapes the world yet to take form.
The world needs the influence of women. We have much to share.
Acknowledgement of country
Art World Women wishes to acknowledge the traditional custodians of country throughout Australia and recognise their continuing connection to land, waters and community. We pay our respects to them and their cultures; and to Elders both past and present. We extend our respect to Aboriginal and Torres Straight Islander people, the traditional custodians of the land. We respectfully acknowledge the Wathaurong, Wurundjeri, Taungerong, Jaara and Boon Wurrung People of the Kulin nation.
Submissions
Art World Women encourages submissions from artist, writers, gallerists and curators. Please see the Submit page for information on how you and your work can be featured on Art World Women.
Collaborations
Art World Women is open to and supports collaborations. If you have a project, website, exhibition, event or idea you think would be suitable to the interests of female identifying artists contact Claire at artworldwomen [at] gmail dot com.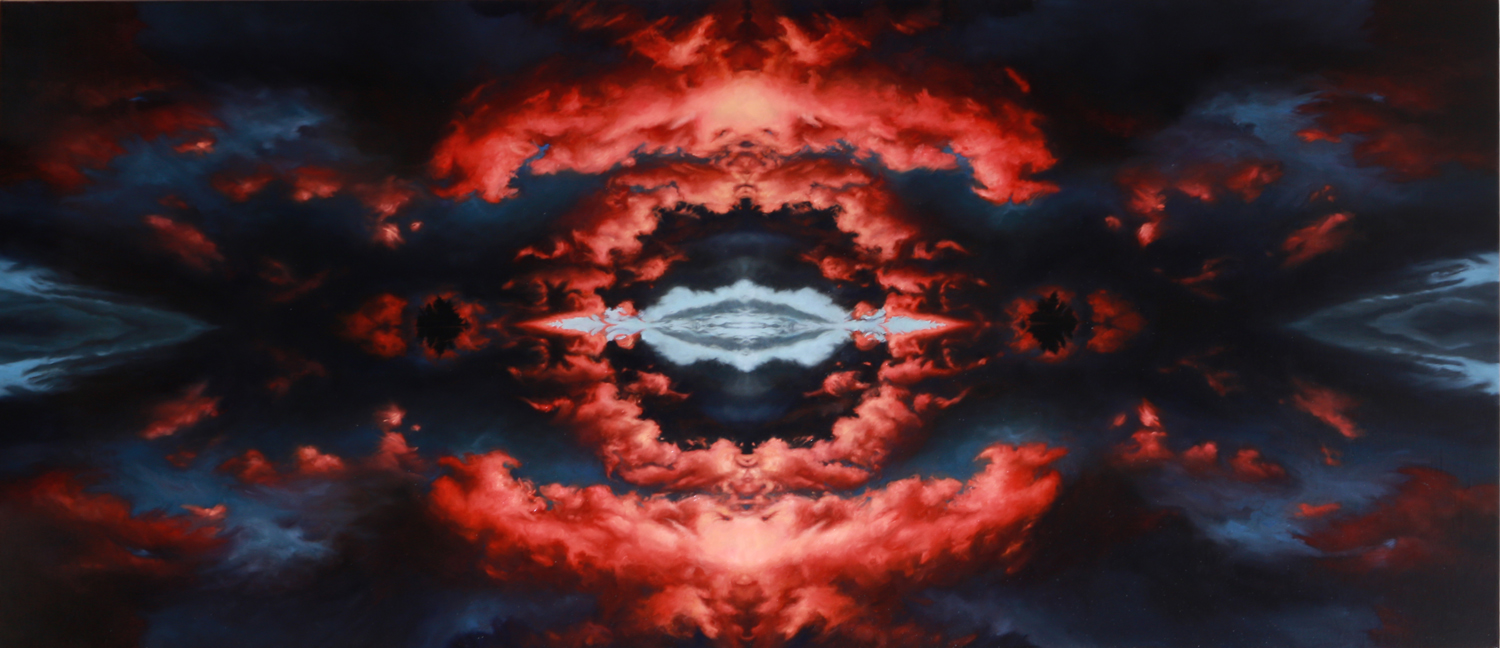 About the Creator of Art World Women
Claire Bridge is a visual artist who employs a multidisciplinary approach to her practice. With a sustained focus on painting, she also exhibits photography, immersive sensory video and sound installations and most recently has expanded her practice into sculpture and ceramics.
In an ongoing exploration of the relationship between ourselves, each other and our planet, her work connects inner terrains of the human condition with outer terrains of landscape and cosmos. She explores both a harmony and dissonance in this relationship, with an underlying awareness of the preeminent issues of environmental change.
There is a constant play of polarities in her work: beauty and violence, masculine and feminine, power and powerlessness, light and dark, substance and immateriality and a paradoxical sense of change and timelessness. These themes are explored on personal and global levels, from the microcosm to the macrocosm.
Claire Bridge is a passionate supporter of artists. Since 2011, She has volunteered as Visual Arts Advisor of the Dame Joan Sutherland Fund (based in New York), for the American Australian Association, supporting artists from both Australia and the USA in increasing opportunities for career development, strengthening ties and cultural exchange between the two nations.
Acknowledging the gender gap and to raise the profile of women artists, Bridge created Art World Women,  a magazine style website and community, the first of its kind in Australia specially focussed on women artists, including interviews, articles and a platform featuring their work. Wonderfully, many of the artists featured have gone from strength to strength in their careers and more women artist focussed sites have since sprung up over the following years.
You can find out more about Claire and her art work here: www.clairebridgeartist.com
View a film about Bridge : Edge of Change