Sue Beyer NOW
NOW # 2
My primary medium is painting, but I have used video, computer games, programming and physical computing, installation, drawing and collage to explore the concept of heterotopias, which are essentially 'other spaces'. I didn't discover the term heterotopia until after I completed my honours year. A light bulb went off in my head when I stumbled upon it accidentally on the internet while researching something else. It was the connection I had been searching for all these years.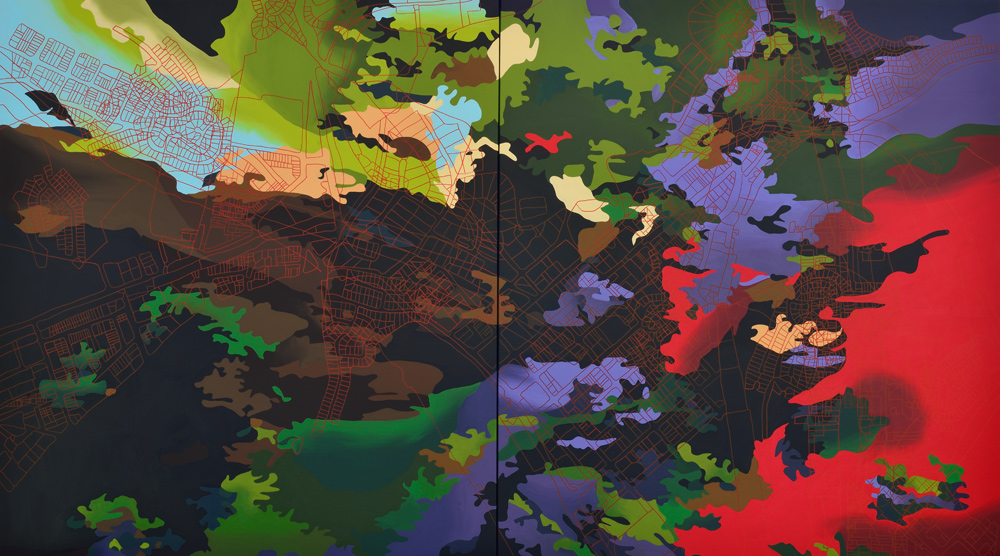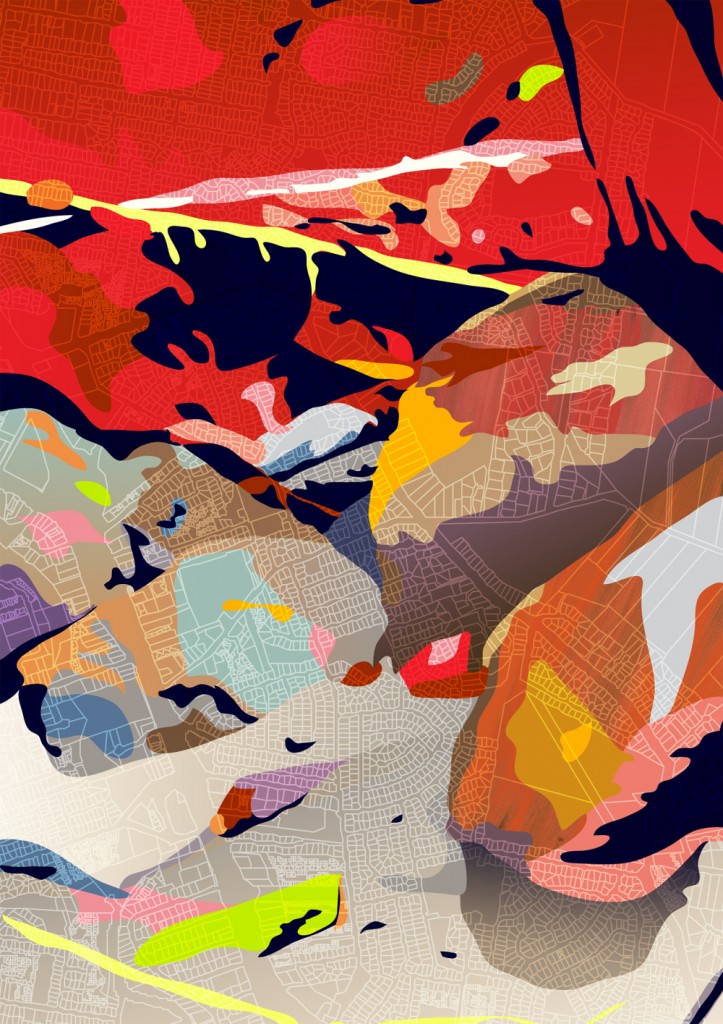 I'm looking at heterotopias from the perspective of a dreamscape or imagined place that only exists in someone's head. Like a mental escape where that person can feel safe, separate from the world or a place they aspire to live or travel to. The individual makes their own rules for their imaginary place, but sometimes the real world interferes and imposes it's own rules.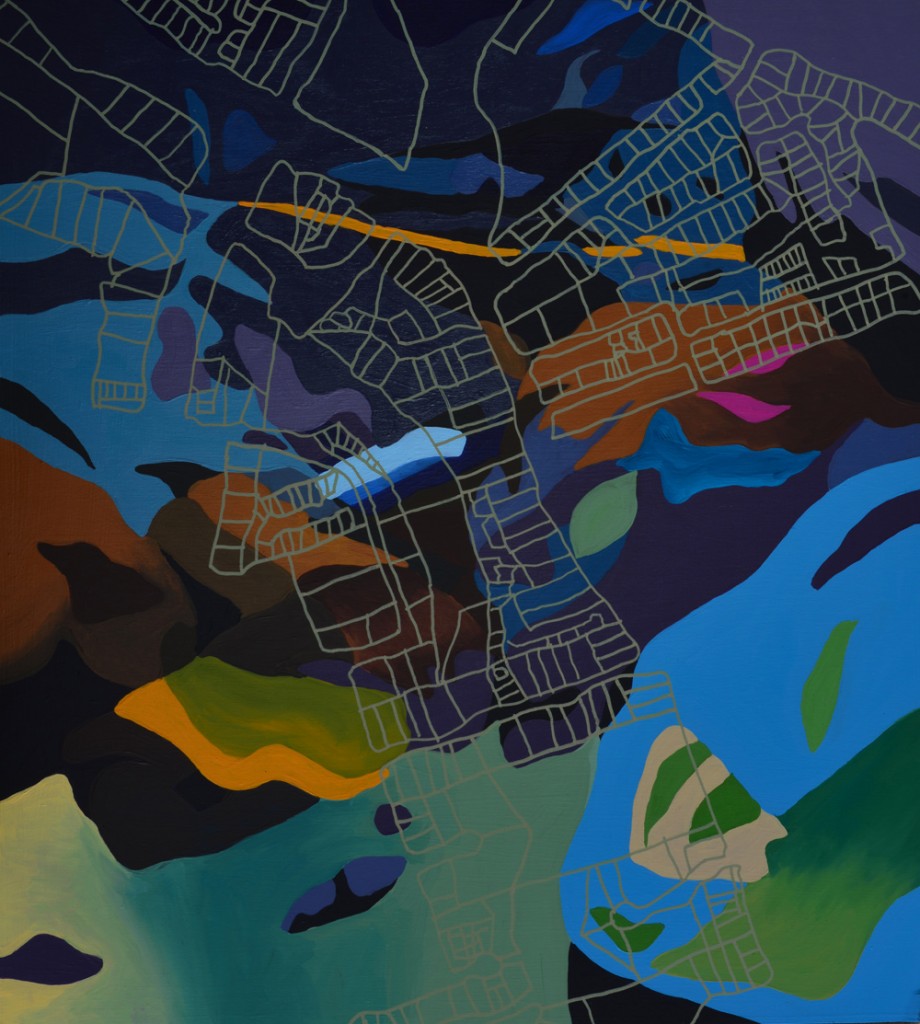 I have been trying to figure out why I am interested in this topic and have come to the conclusion that it's definitely a personal thing. I grew up on a farm in regional Queensland in the 70's and 80s. I was so bored on the farm that I lived in my head, imagining living somewhere else and how it would be. It also helped that somehow, I could pick up Brisbane radio stations on my crappy clock radio. Music and art were my salvation that kept me sane while I dreamed of being somewhere else.
I am also heavily influenced by my years of working in advertising as a graphic designer in Sydney and a half completed masters degree in Graphic Communication from RMIT. I soon realised that I couldn't be a part of the advertising industry any longer. I was perpetuating the myth of consumerism, something I started to dislike after reading 'No Logo' by Naomi Klein.
The interest in town planning came from an ex-partner. I was initially interested in the way cities are planned and developed and how this shapes the place and the people in it. Sometimes it works and sometimes it doesn't. The type of housing or industry places meaning and value on the land that didn't exist previously. People aspire to live in certain places so that others will see them a certain way. All of these ideas and interests combine to make the work I am creating right now. 
I have just returned from a residency at Point B Worklodge in Brooklyn, New York. A place I have wanted to visit since seeing Cyndi Lauper and Madonna on Countdown in the early 80's. The timing of this residency couldn't have been more perfect. It has influenced my work already with the use of new materials and new ideas for a show I have coming up at Spiro Grace Art Rooms in October this year. Combined with a residency at Fowlers Gap, near Broken Hill, through the UNSW in May the contrast should be interesting!
You can see more of my work on my website at: www.suebeyer.com.au
Want to make a submission to NOW (New On Wednesday)? Find out more here NOW
---
---