Gabrielle Jones NOW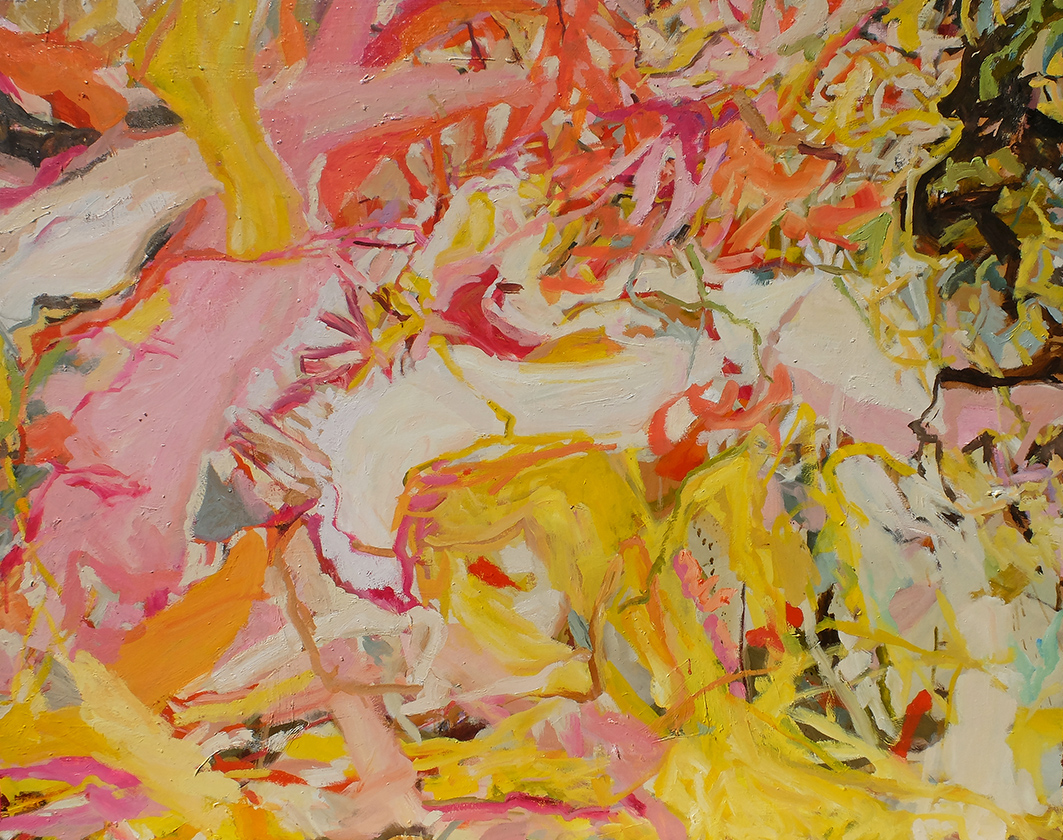 Gabrielle Jones
This new body of work, tentatively called "Glimpse" has come together in a frenzy of creativity that we painters usually only dream of. It started with paintings exploring pattern and repetition in the typically scrubby Australian bush surrounding my studio in Wentworth Falls in the Blue Mountains, trying to make sense of complexity that is also a little intimidating. As it turned out, these were transitional works, exploring ideas that were enhanced and given further direction by my subsequent Artist's Residency in Toronto, Canada.
So, what has Toronto and the Blue Mountains got in common?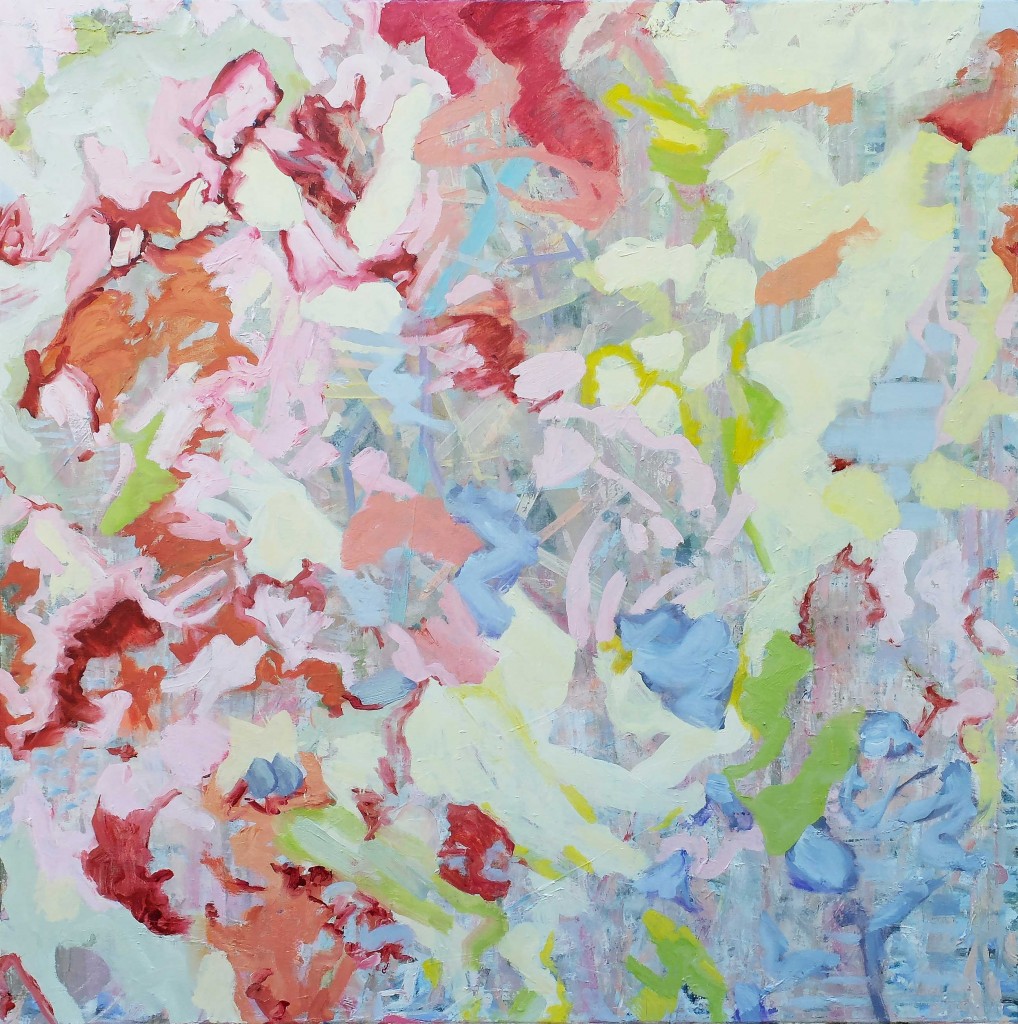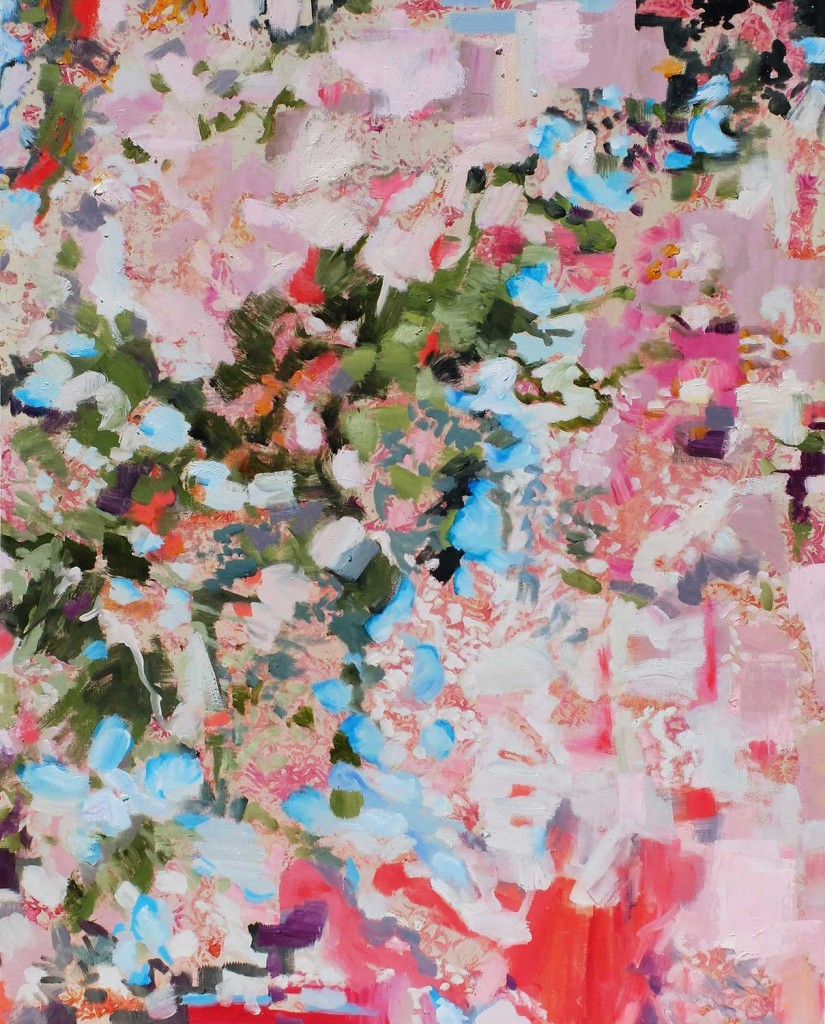 Well, nothing really, except that the landscape looms large in the psyche of both Australians and Canadians (our mountains don't really compare to theirs, and Toronto, in any case, is a large city with no mountains in sight!). But I saw the works of the "Group of Seven" for the first time (think early Impressionists like Streeton, McCubbin etc who represent Canada's first look at the land as it is, not from a European perspective). Those works had a strong attraction for me as they reminded me of some of my earlier paintings and of my love for gestural mark making. The colour also spoke to me, and I found myself working on paper, in acrylic, in a bright, airy studio on the national park, manicured and bike-free Toronto Island thinking of my Australian bush and producing….well, abstract paintings.
Which got me thinking about what distance does for the traveller abroad – seeing their own land in memory, with nostalgia and in a different context -comparing colours, light and formations- whilst only glimpsing local landscape and culture in their travels, trying to take it all in while passing through on a tight budget and even tighter timeline. And that lead to thinking about what we really see of anything in this fast paced world, what facades we build – in social media: the smiling face, the perfect life, total control- the communications that are not really communications (skype is both real, personal interaction, and not). And THAT returned me to earlier concerns in very different bodies of work – what is concrete and what is impermanent, authentic versus illusion in my Goulburn Regional Gallery exhibition (views from a speeding car); and the place where abstraction and realism collide in Wild Life Series- the people objects and sights found on the edges of conscious thinking, dislocated and presented in a new way.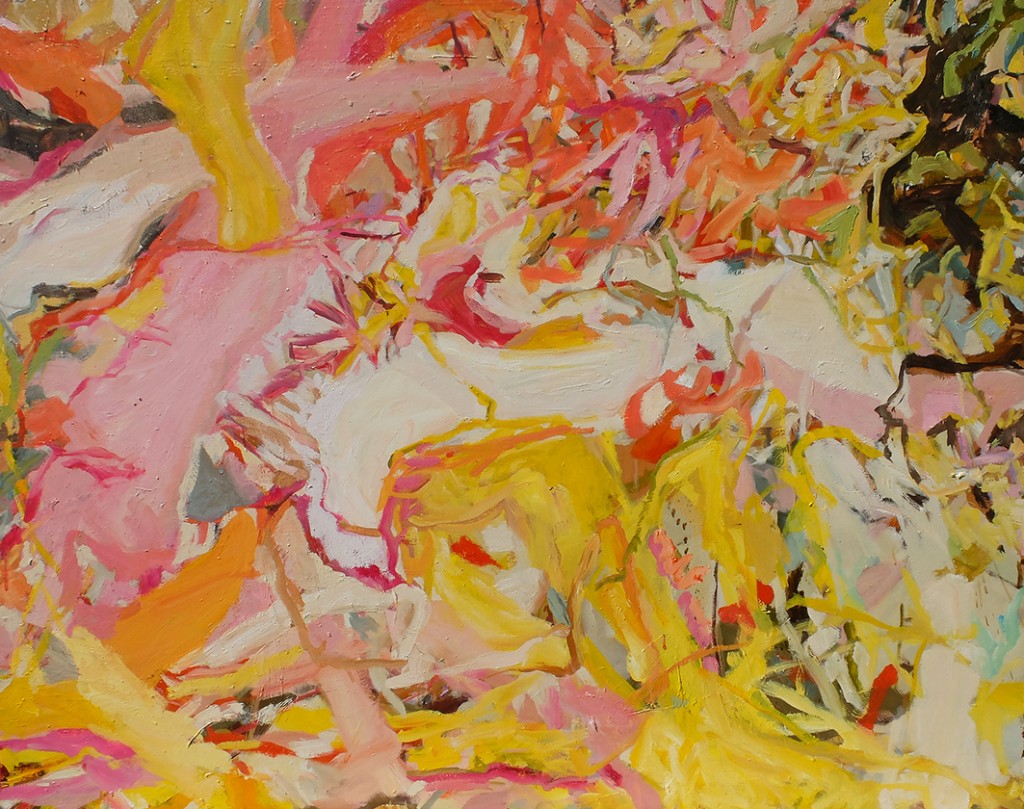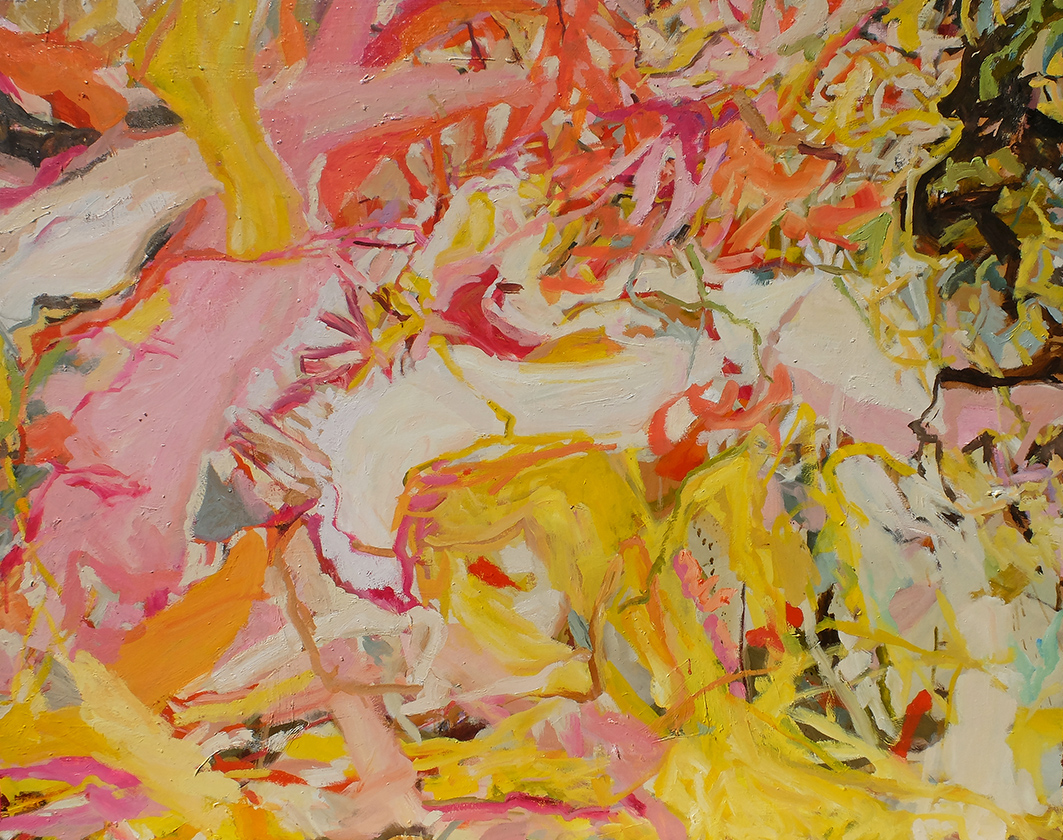 So I guess, like all expressionistic painting (and thinking, obviously), one thing leads to another and before I knew it, I was painting images that, for me, express the transitory nature of our view of the world – the glimpses at reality, the speed of our experiences, the failure to understand, and the personal interactions that seem real but are not. Some of the paintings derive from quick impressions, memory and nostalgia, and some from the landscapes I was passing through or painting in.
These small snippets or fragments aggregate to make up our world view but are, of themselves, insignificant – they are everything and nothing.
---
---