Emma Lindsay NOW
The Extinction Project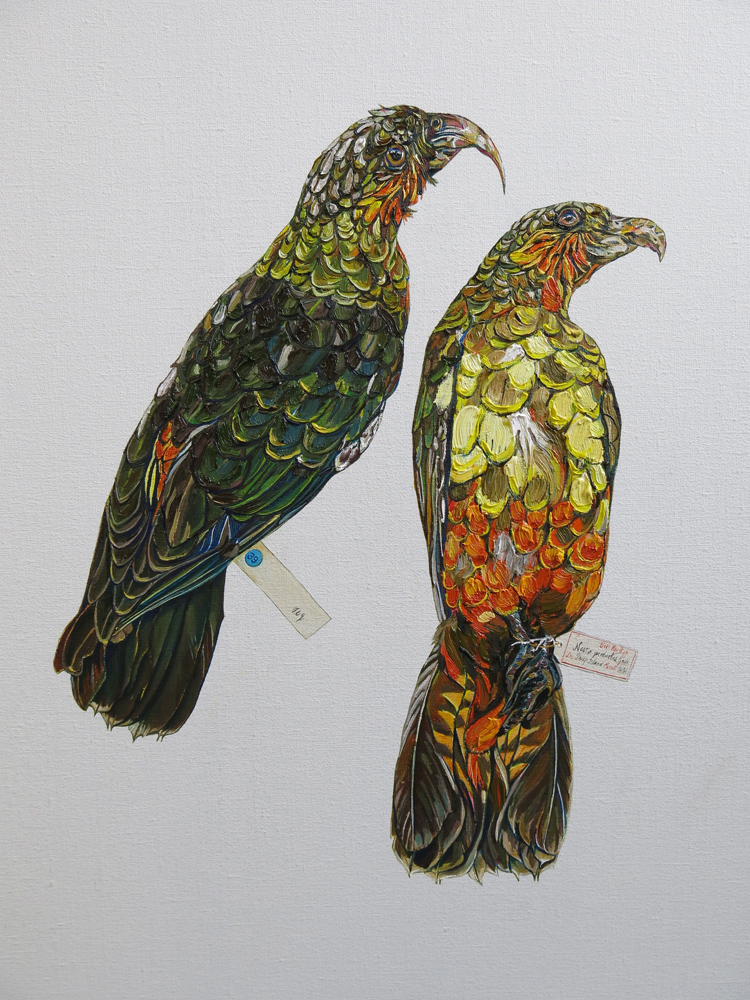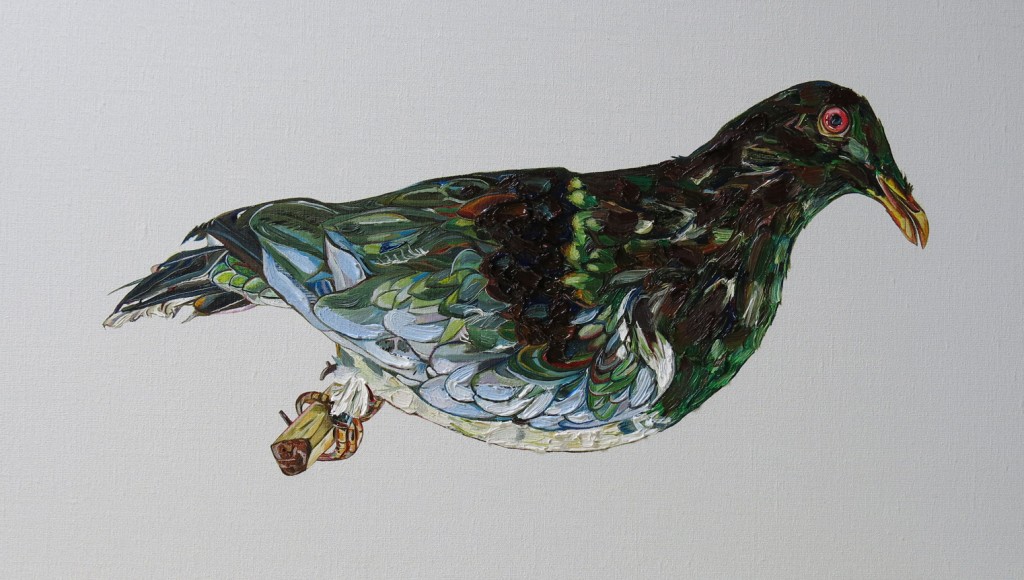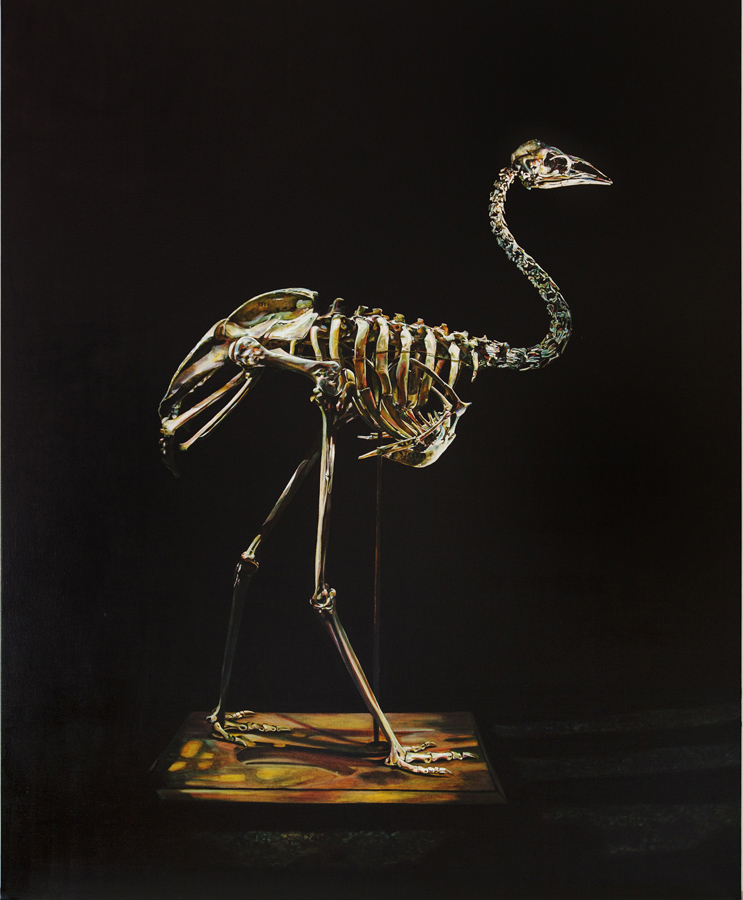 I've loved animals, birds and birdsong since I was a small child, bringing home every damaged creature needing care that I could find. Early career ideas included being an artist, ornithologist or marine biologist. Perhaps it's no surprise then that I've ended up combining these early passions for the natural world through the realm of art.
These 3 paintings are the first in a series of works I've made as part of my Extinction Project. My research project is concerned with representing Australian extinct and endangered bird species that have disappeared or are disappearing from our wild environments, now only to be found in the research archive collections of natural history museums scattered around the world. These specimens were encountered on museum research trips I made in 2012-2013. They are reproduced to scale in the studio from memory and photographs, using careful drawing combined with the lushness of impasto brush marks.
When going into these museum archives, I never seem to lose the my child-like awe, wonder, reverence, ambivalence and sorrow at the sight of our lost species, and it is this physical sensory experience I am most trying to communicate to my viewer. The Dwarf emu skeleton is just above my hip height. It has been lovingly reconstructed, and is displayed in its own privately lit cabinet in the extinction room of the Paris Muséum national d'histoire naturelle. Like the Dwarf King Island emu taxidermy specimen collected for the same museum, it looks like an emu but its proportion is out of place, out of kilter with how emus look in the wild. When looking at the painting the colours too are out of kilter, reflecting the differences of memory and the media layers required to bring it back to life on the canvas. Small printing colour glitches are accentuated to throw a glazed splash of alizarin crimson or phthalo blue into little passages of form encountered as the eye wanders over the surface. In comparison, the Norfolk Island kakas are ex-display mounts. Their bodies are less perfect, a little more rough to the eye, stored within the research collection in a dark box with chemicals to preserve their fragile plumage colours. Each individual bird has a beak that is uniquely deformed and different to other birds of the species, thought to be because they used their beaks to climb trees rather than fly. Their plumage is incredible- unlike any other bird I have seen – all autumn greens, yellows and oranges, faded over time from their view while on a live bird. My joy in seeing these colours is laden onto the canvas in thick textured abstract marks that seem to bring a vividness the eye almost mistakes for life. But the clues remain as to their actual state- the odd poses, the mismatched eyes, scientific tags twined around a clawed foot. The Norfolk Island pigeon has a similar story, but lacks all the usual scientific tag data of a research skin, its size double that of any pigeon I have seen in life as it clutches to a tiny piece of human-shaped wood.
On islands like Norfolk and Tasmania, the arrival of European colonists and their feral animals was a death sentence for many large bird species- especially flightless ground dwellers with slow birth rates that could not keep up with colonial appetites for fresh meat after months at sea. Researching these birds has revealed so many stories of Australian cultural, historical, scientific and natural heritage to me. Over time I have come to love these reconstructed birds, and the death artistry of taxidermy that allows me to see and physically hold them in my hands. I only wish that it were possible to see them alive and flying once more. We live in a time of extinction crisis, the Anthropocene Era, where the non-human species of this world are disappearing directly due to human activities. By making this project, a contemporary art labour of love based on 6 years of research, I hope to raise awareness for all Australian species facing a similar fate by human hands, before they too can only be found in the artificial landscapes of the museum. 
The emu is currently exhibiting as part of:

 Animal Fan Fair
Curated by Karen Tyler
7 Jan- 15 Feb 2014
Pine Rivers Art Gallery,
Unit 7/199 Gympie Rd, Strathpine Qld
Click here for more info on how to make a submission for NOW
New On Wednesday 
---
---